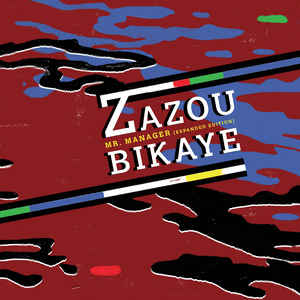 Zazou Bikaye - Mr. Manager (Expanded Edition) LP
The alliance between Congolese musician/vocalist Bony Bikaye, and
French composer Hector Zazou began in the early 80's. This second 
album from 1985 captures a slick mix of soukous, synth-pop, and Afro-
funk performed by a crack squad of Congolese and Belgian players.
Brassy synth funk grooves and quicksilver rhythms? Oh yes!

---
More from this collection