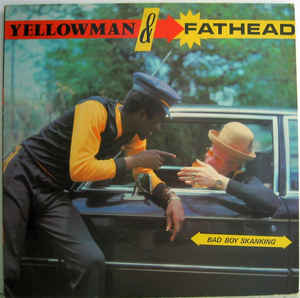 Yellowman & Fathead - Bad Boy Skanking LP
Jamaica's first dancehall superstar, Yellowman ushered in
a new era in reggae music following Bob Marley's death.
His early-'80s success brought the popularity of toasting,
the reggae equivalent of rapping, to a whole new level. Here,
he's joined by toasting buddy Fathead for a dancehall treat.

---
More from this collection