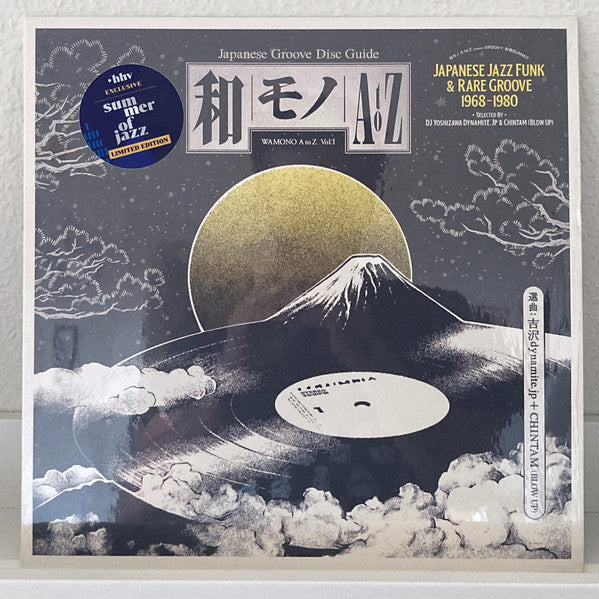 Various - Wamono A - Z Vol. 1 (rare Japanese jazz-funk) LP
Oof! Here is a predictably ace comp' of rare Japanese jazz-funk
and rare groove tracks from 1968 - 1980, in which the originals
will probably set you back a month's rent or so. Lots of funky
bass, flutes, bongos, Fender Rhodes piano and leaps
into soulful disco. Great stuff!!

---
More from this collection