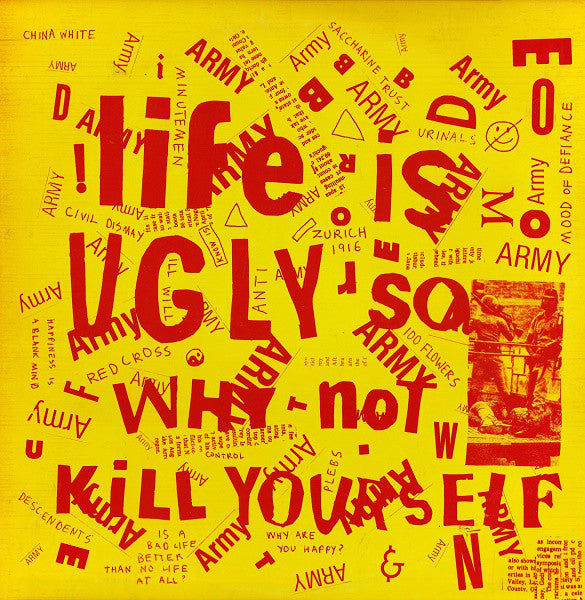 Various - Life Is Ugly, So Why Not Kill Yourself? LP
Totally classic comp' of Underground Amerikan sounds from the early
'80s, notably the South Bay of LA. Released on the New Underground
label (similar to New Alliance) it's got punk, hardcore, post-punk,
noise and everything in between. This one's from 1982 w/ Descendents,
Saccharine Trust, Minutemen, China White, Urinals, 100 Flowers,
etc. One of the greatest music scenes EVER!

---
More from this collection