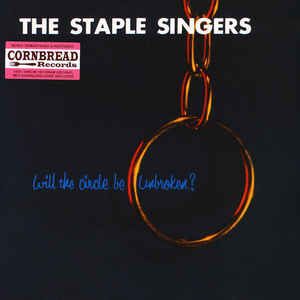 The Staple Singers - Will The Circle Be Unbroken LP
The world's greatest gospel group's second album from 1960.
The Staple Singers brilliantly fused gospel, folk, blues, and soul
into a cohesive sound in the '50s and '60s. They perfected this
approach during their tenure at Vee-Jay, the first label that fully
presented their harmonies and allowed the twangy, expert guitar
licks of Roebuck "Pop" Staples to be heard in the group's mix.
---
More from this collection