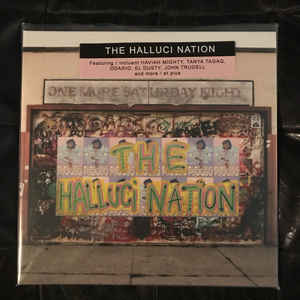 The Halluci Nation - One More Saturday Night 2LP
This Native American duo hosted a legendary club night at
Ottawa's Babylon nightclub from 2007 to 2017. The Indigenous
electronic music group serves up a gloriously eclectic set that
leaps from traditional Indigenous dance music and post-rave
electronic music to nu-soul and hip hop. Unique!
---
More from this collection