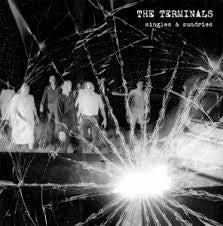 Terminals - Singles & Sundries LP
All that is great about NZ music! Members from The Renderers,
Scorched Earth Policy, The Axemen, The Pin Group & Dadamah,
and the list goes on. They bridge the gap between the free-form
sprawl of their improvising peers and the melodic beauty of
Flying Nun's poppiest groups. The result is a ripcord of rock
which sounds vital, intense and fomenting with menace.

---
More from this collection