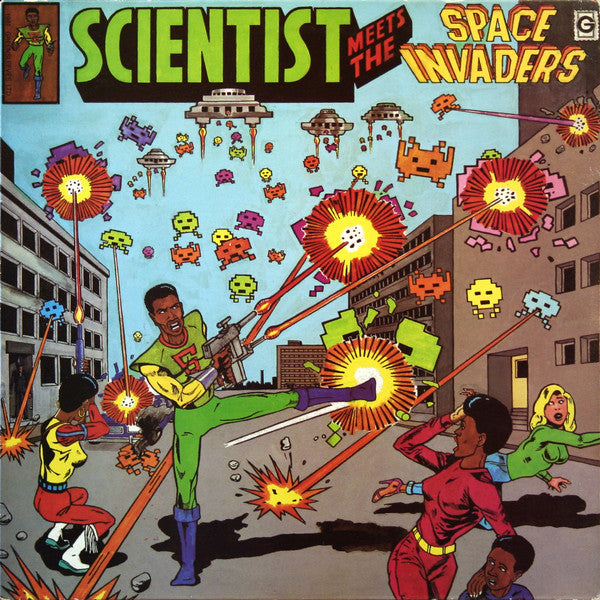 Scientist - Meets The Space Invaders LP
Scientist began as King Tubby's protege at Tubby's Drumalie
Avenue Studios in Kingston, garnering a reputation as an
engineer of rare skill. The cosmic theme is well served on ten
effects-riddled tracks, with the rockers-style material being
littered by all manner of stratosphere-breaking sounds from
the mixing board. Superb!

---
More from this collection