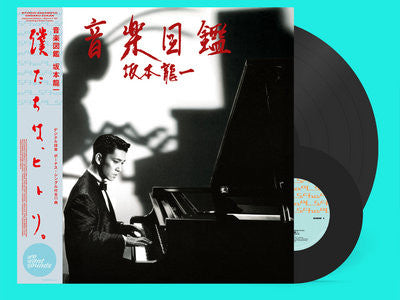 Ryuichi Sakamoto - Ongaku Zukan (Illustrated Musical Encyclopedia) LP + 7"
Much-needed deluxe reissue of this remarkable Sakamoto album
from 1984, in which he swings quite wilidly in the sonics, giving an
overview of many styles of music (hence the title). Thomas Dolby
pops up on the first track, and from there we veer between elect-
ronics, dub, jazz-fusion, minimalism and all points between.
In short: another beguiling and essential Sakamoto disc.

---
More from this collection