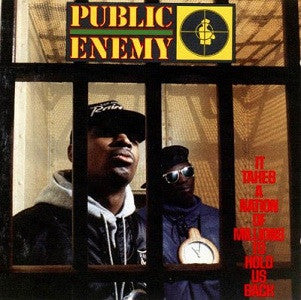 Public Enemy - It Takes A Nation Of Millions To Hold Us Back LP
Public Enemy rewrote the rules of hip-hop, becoming the
most influential and controversial rap group of the late '80s.
Album number two from 1988 rewrote the rules of what
hip-hop could do, with the Bomb Squad creating a dense,
ferocious sound unlike anything that came before. Seminal.
---
More from this collection