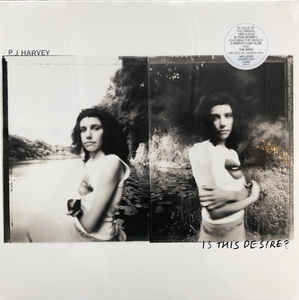 PJ Harvey - Is This Desire? LP
After dealing with the worldwide attention over her first three albums,
Polly Jean returned to her small village and set about changing tack.
And so, 3-and-a-half years after "To Bring You My Love" came this
album; a record imbued with isolation, and subtle, cerebral meanderings.
It's not as brutal as her earlier works but it's every bit as
poignant, showing Harvey's masterful songwriting and
her knack of creating mood through textured arrangements.

---
More from this collection