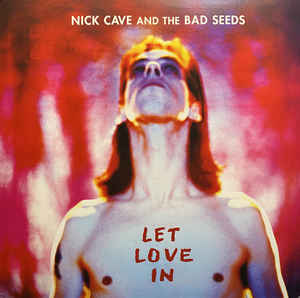 Nick Cave and the Bad Seeds - Let Love In LP
Nick Cave and company turn in yet another winner with
1994's 'Let Love In'. Love, unsurprisingly, takes center stage
of the album with a second part to "Do You Love Me?" con-
cluding the album, alongside tracks like 'Loverman' and 'I Let
Love In'. Plus the oh-so-awesome 'Red Right Hand'
- as powerfully creepy as it gets!

---
More from this collection