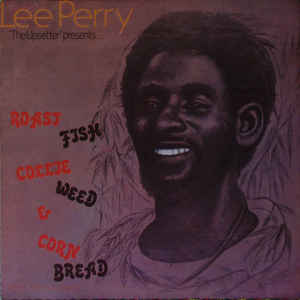 Lee Perry - Roast Fish, Collie Weed & Corn Bread LP
Another tasty treat brewed up in Black Ark by
the stoned master of dub. Shot through with
genius and dementia, the murky sound quality
only adds to the hallucinogenic, dream-like essence
of this classic. Not even Perry knows how
he managed it.
Limited edition on orange vinyl - 1,000 copies
---
More from this collection