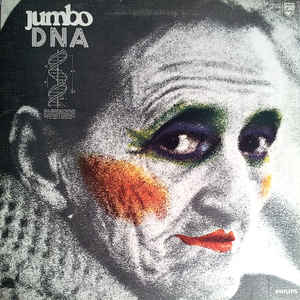 Jumbo - DNA LP
Another terrific album from the Italian prog rock scene,
Jumbo's 1972 debut is a heavy rocker with a mighty side-
long suite filled with jazzy passages, bluesy playing and
Alvaro Fella's rugged vocals. Harsher than a lot of the too-
smooth RPI bands and better for it. Plus a scary clown to boot!
---
More from this collection