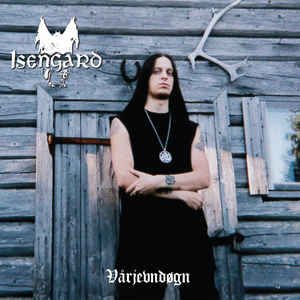 Isengard - Varjevndogn LP
2020 solo album from Darkthrone's Fenriz under the Isengard
alias, and his first in 25 years! Isengard is where Fenriz stretches
out, playing material he feels doesn't fit Darkthrone, and what
a wild ride it is! Totally necro Black Metal meets power metal
riffs with Halford-style vocals, it sounds like it could
have been recorded in 1993. Great!!