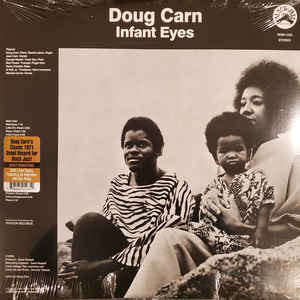 Doug Carn - Infant Eyes LP
A spiritual classic on the excellent Black Jazz label, Doug
Carn's 1971 set with wife Jean has an amazingly powerful
sensual feel. Heavily influenced by the African-urban cultural
movement of the time, the soulful lyrics the Carns crafted for
jazz standards such as Bobby Hutcherson's Little B's Poem,
and Wayne Shorter's Infant Eyes take this to the next level. Deep!

---
More from this collection