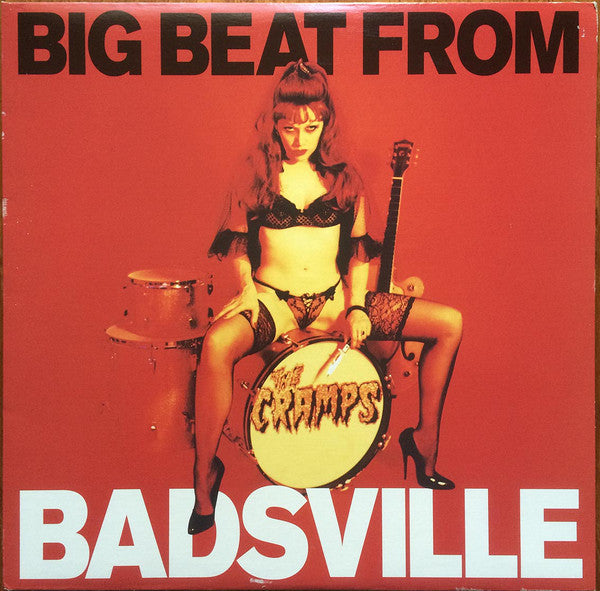 Cramps - Big Beat From Badsville LP
1997 LP from Lux & Ivy and co. They were 20+ years into their
existence at this stage, but boy, that vision of trashola rock &
roll was still well and truly alive. This is another wildly fun bag
of Cramps mayhem: surf guitar, psychobilly boppin'
and garage scuzz meet on tracks like "It Thing Hard-
On" and "Sheena's In A Goth Gang". Wild.

---
More from this collection