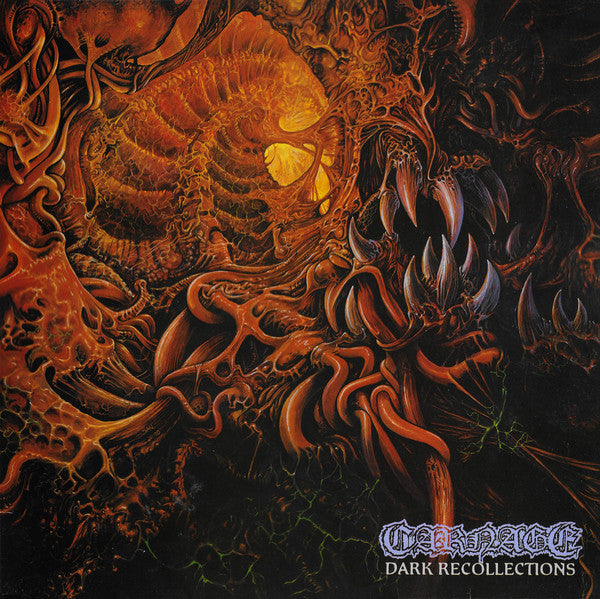 Carnage - Dark Recollections LP
An absolute classic of early Swedish death metal, Carnage were
shortlived and only ever released this one album, but along
with the likes of Entombed and Dismember (whom they shared
a member), they helped master the crunching, brutal and era-
defining sound of the early Earache stable.
Essential!!

---
More from this collection