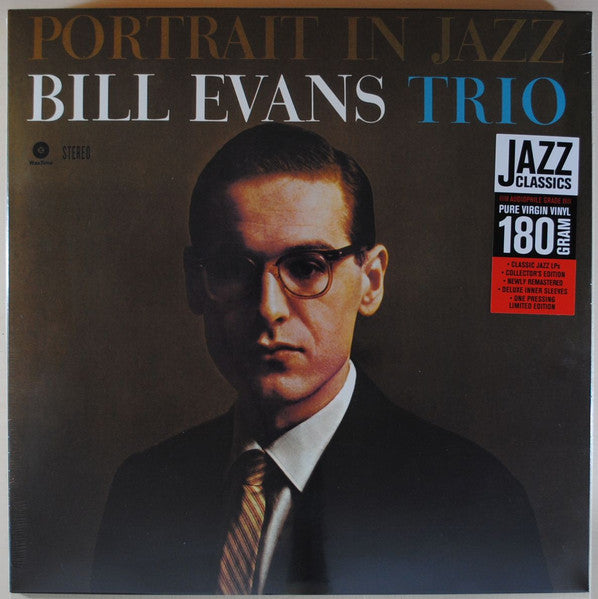 Bill Evans Trio - Portrait in Jazz LP
Piano-led trio jazz at its absolute finest. Bill Evans and
his band - Scott LaFaro and the great Paul Motian -
redefined what such a musical set-up could achieve with
a series of classic albums during this period. Light
brushwork, acute bass lines and lyrical piano
collide is this great set from 1959. Recommended!

---
More from this collection