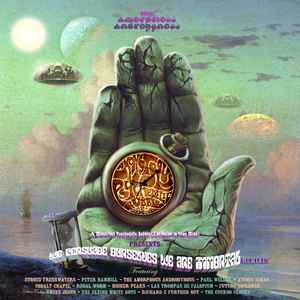 Amorphous Androgynous - We Persuade Ourselves We Are Immortal Remixes LP
The FSOL lads are back at it, remixing a bunch of 
tunes and splicing them together into one "Monstrous 
Psychedelic Bubble". There's been a few records in this 
series and, like the others, this is essential for tripped-
out, inner space journeys. Headphones recommended!
---
More from this collection