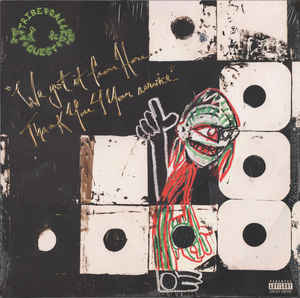 A Tribe Called Quest - We Got it From Here... 2LP
After many years out of the spotlight, A Tribe Called Quest came 
back! And not with a watered-down version of the band, this album 
sits comfortably alongside their bona fide classics well. It's also 
a tribute to the everyman genius of Phife, a closeup production  
skills of Q-Tip, and a welcome return of that joyous sound that
nobody does better.
---
More from this collection