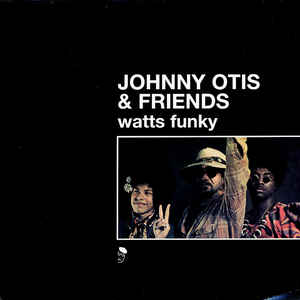 Johnny Otis & Friends - Watts Funky LP
Johnny Otis was an essential part of the post war New Orleans
scene, and thus a vital piece of the soul and R&B puzzle. His 60s
and 70s output was a humourously sly stew of soul, blues and
funk, often featuring his talented son Shuggie in the ranks. This
here gathers a brace of fine funky moments from that era.
---
More from this collection